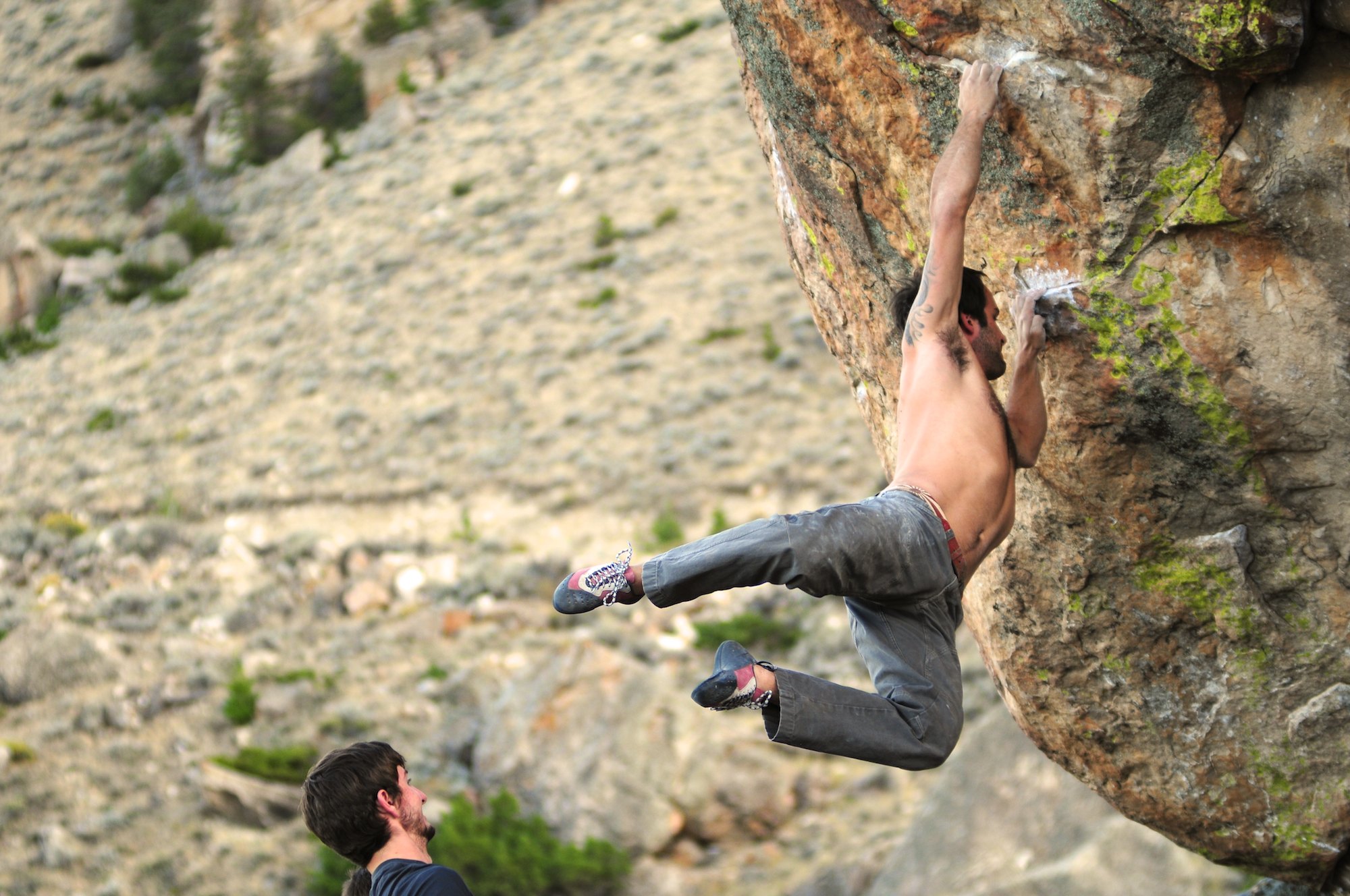 I heard about a sandstone bouldering area just an hour from Yellowstone and I thought I had better check it out while I was in the area. I would rather see a new place than go back to an area where I've spent a lot of time. I like to travel in case you hadn't guessed that already! You never know what to expect when hitting a new place and that's what keeps things interesting.
I found a few Wyoming bouldering blogs and sent some messages out to get in touch with the locals.  The next day I had a few phone numbers and the local Cody guys sounded psyched to show me around their boulderfield.
Wyoming has a very unique feel to it. There aren't many people and the land is primarily wide open landscapes. Wyoming has the lowest population of any state in the US, with a whopping 500,000 people calling it their home. Maybe it's cliche to say but it feels very 'western'. Lots of open space, lots of horses, and lots of big ole trucks. It's truly a beautiful part of the country and definitely worth traveling to.
The bouldering is a short five minute drive from the town of Cody.  The rock is very similar to Joe's Valley and Red Rocks. Some of it is very high quality desert sandstone but a lot of it isn't quite up to par with Joe's Valley.
I got the full tour from my new friends including the classics and even some highball choss. I climbed several rad lines in the V9/10 range that were well worth the trip. It was a good time all around and I felt very fortunate to hang out with a great group of guys during my stay. Expect to see a short film from Cody featuring Marc Nardacci in the coming weeks.