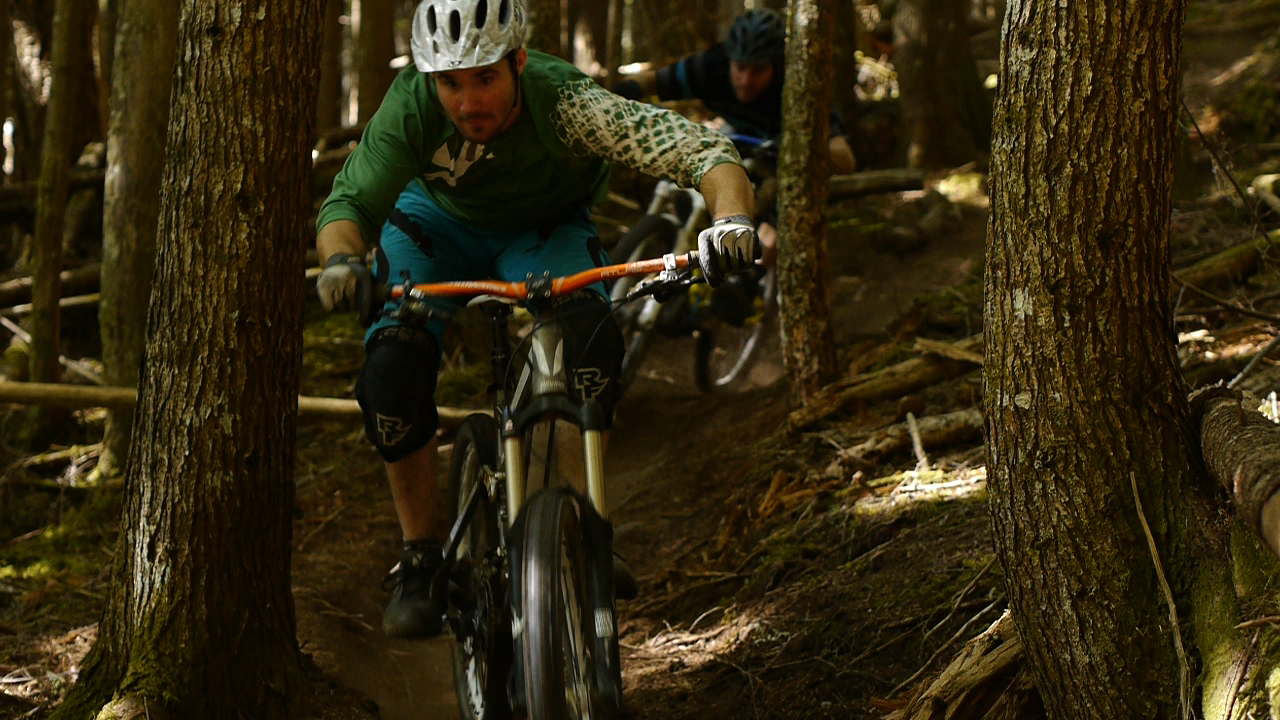 Squamish is a magical place with a lot to keep you busy. The weather is highly unpredictable but when it's dry you have a lot of options from bouldering, to sport climbing, trad climbing, mountain biking, kite boarding, hiking, swimming at a lake, etc etc. The weather has been ridiculously good recently, with a streak of 6 weeks of sunshine and virtually no rain. I've mostly split up my time between bouldering and mountain biking. I had done a little bit of biking in the south many years ago but the mountain biking up here is something else. The whole sea to sky corridor is a huge destination that people travel from all over the world to experience.
The terrain is what makes this area spectacular for biking and the locals have made good use of it, with trails built in virtually every forest around Squamish. There are probably more bike trails than paved roads here. I've been out filming with two talented local downhill riders, Pat Foster and Jeremy Norris. They ride ungodly fast down terrain I can't fathom riding on two wheels. Look for that video in a few weeks.
I've been hooked on mountain biking and my lightweight front suspension bike hasn't held me back from riding the many scary downhill trails in the area. I can't say that I've ridden them well but I have made it down them one way or another!
On to the photos…